Michael Brown (Chair)

Michael has extensive experience in the corporate and elite sports management sectors as a Chief Executive, mentor, leader and facilitator. Michael's impressive work resume includes roles as CEO of the Hawthorn Football Club (1998-2002), CEO AFC Asian Cup in 2015 and Rugby League World Cup 2017. Michael was Deputy CEO/General Manager of Cricket at Cricket Australia 2002-2012. Michael is an Adjunct Professor at the University of Queensland and at Deakin University where he chairs the prestigious Sports Advisory Board.

Michael is Chair of Prestige in Home Care and Executive Consultant Solucio Pty Ltd. Michael is a Justice of the Peace, and he also played more than 150 VFA games with Williamstown and Brunswick and was a member of Williamstown's 1976 Premiership team.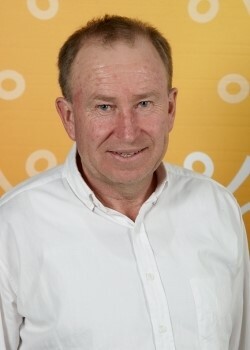 Peter Cullen

The Founder of Reclink Australia, Peter has served as a Director since 1990. Having initially trained for Catholic Priesthood and working for the Sacred Heart Mission for over 15 years, Peter has always been passionate about improving the lives of people experiencing disadvantage through sport and arts.

An avid Geelong supporter, Peter is married with three children and has been a recipient of numerous awards, including an Order of Australia Medal (2000), Centenary Medal (2003), Sports Chaplaincy Australia Award for Compassion in Sport (2011), Sports Star of the Year (Southern Region Services to Sport (2001) and Tattersall's Award for Enterprise and Achievement (1997).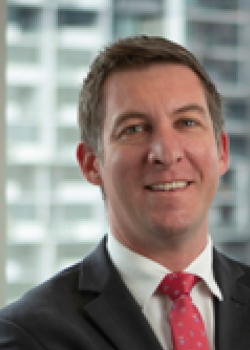 Cameron Hannebery (Deputy Chair)

Master of Laws, Bachelor of Laws, Bachelor of Arts, LIV Accredited Special in Criminal Law

Cameron joined the Board of Reclink in February 2020.

Cameron has practiced as a solicitor in Victoria for 19 years. In that time he has had a broad range of experience having worked extensively as a solicitor advocate for several criminal law firms before employment as a Senior Associate with Deacons lawyers, in-house counsel at Telstra and now as Special Counsel with Lander & Rogers. Throughout the entirety of his career, he has practiced almost exclusively in the area of criminal law and, since 2007, he has focussed on occupational health and safety law.

Cameron is married with three children and is an avid member of the Essendon Football Club.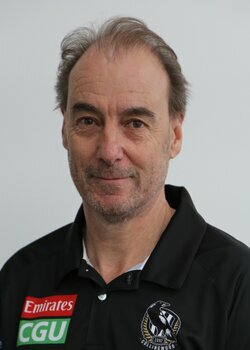 David Emerson

Graduate Certificate in Marketing, Graduate Diploma in Education, Bachelor of Applied Science, Physical Education.

David has a lifetime association with sport, having represented Victoria in cricket and hockey, held executive roles with Edge Sports Marketing and the Victorian Cricket Association, and 21 years in executive roles in marketing and commercial operations at the Collingwood Football Club. David is currently the Director of Stadia and Community at the Collingwood Football Club and Executive Director of the Collingwood Football Club Foundation.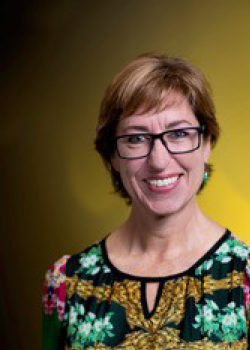 Melissa Brown

Master of Business Administration in International Business and a Bachelor of Business degree in Marketing from the University of Technology in Sydney, Australia.

Melissa Brown is the Marketing & Communications Manager for global cyber security company Sapien Cyber. Prior to this she was based in San Francisco as the Global CMO for Talent, a tech recruitment business operating in Australia, Americas and Europe. Before moving to San Francisco Melissa was based in Hong Kong as the Head of Marketing for Telstra's international operations. Prior to joining Telstra, Melissa held the position of CEO at the Australian UK Chamber of Commerce, formerly known as Australian Business. Melissa has also worked in a number of management roles at companies including Australian Associated Press, Continental Airlines and Thomas Cook.

In her roles Melissa has been responsible for marketing strategy development and implementation in conjunction with sales. She labels herself a customer obsessed commercial marketer.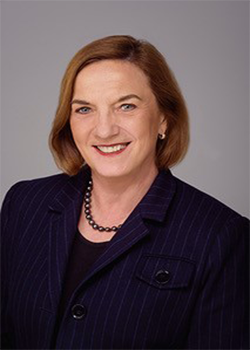 Margie Hill

Bachelor of Economics, Master of Environment Studies, Master of Labour Law and Relations.

Margie has over 25 years of experience in executive roles in human resource management, most recently as Head of People and Culture with Frontier Advisors. Prior to taking up corporate roles, Margie worked in social policy and program management roles for the Australian and South Australian governments. This included several years working in social housing policy and management, and as Deputy Director of the Australian Government's Affirmative Action Agency (now the Workplace Gender Equality Agency).

Margie's areas of expertise cover human resource strategy and management, organisational design, change management, and corporate governance. She has worked across a diverse range of industry sectors including banking and superannuation, professional services, energy, and government.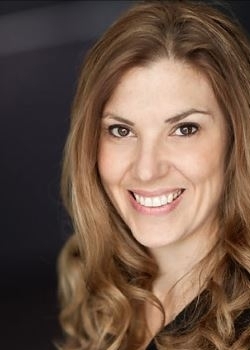 Dr Marnie Gibson

Doctorate of Business Administration, Master of Human Resource Management, Bachelor of English, Graduate Diploma in Business

Marnie Gibson has built her professional career in Human Resources Management as a HR leader and lecturer. She has worked in HR across many sectors including professional services, FMCG, retail, financial services and government, and currently lectures in the School of Business at the University of Southern Queensland as she is inspired to share the 'pracademic' approach to HR. Marnie currently leads the HR Function for Premium Brands at Treasury Wine Estates and previously has held both global and regional HR roles with deep expertise in the APAC landscape. Prior to working in HR, Marnie studied at both the Western Australian Academy of Performing Arts and the Victorian College of the Arts and holds a huge passion for the arts, as well as inclusion and community. She continues her dedication in these areas through industry participation and her role on the board at Reclink and part of the City of Port Phillip Pride Committee. Marnie has previous experience as a Board member of arts organisations.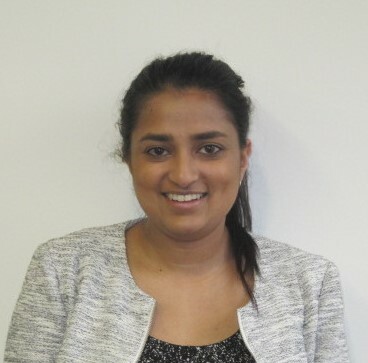 Kaanji Skandakumar (Treasurer)

Kaanji joined the Reclink Finance Audit and Risk Committee in June 2021 and was appointed to the Reclink board in July 2022. Kaanji is an accounting professional licensed in both Australia and California, with over 15 years of experience. She has extensive audit experience working at both big-4 and mid-tier firms during her career. She has also accounting experience in the arts, serving the Melbourne Symphony Orchestra as their accountant. Kaanji currently works at Deloitte providing consulting services to a range of government and private clients.

Kaanji has the following qualifications: Graduate Certificate in Management (Social Impact), Bachelor of Commerce (Major in Accounting, Business Law), Member of Chartered Accountants Australia and New Zealand, Chartered Professional Accountant – California Board of Accountancy.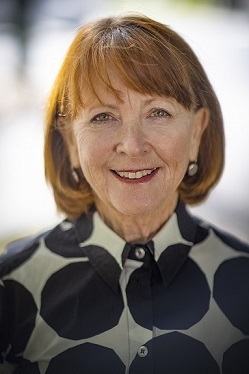 Liddy Clark


Bachelor of Writing & Publishing; Graduate Certificate in Mediation
Liddy's formative years were spent as an actor both here and overseas before entering the world of politics. Liddy is a former member and minister in the Queensland Parliament.
She has worked effectively in communication, management and leadership across local government, corporate and not-for-profit sectors and has extensive experience in governance. Liddy is an active mentor for women in leadership positions.
Liddy is passionate about cricket as a player, committee vice president, coach, and umpire. She has played a pivotal role in promoting girls and women's cricket at the grassroots level.
She is a founding member of the Ethics and Content Committee for Victorian Aboriginal News.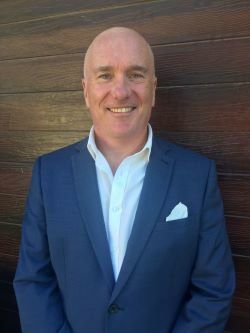 Richard Smith
Bachelor Arts, Certificate 1V Training & Assessment
Richard brings demonstrated experience in executive leadership, communications & stakeholder engagement to the Reclink board from leading high performance teams across major events,
tourism, sports and government sectors. Most recently, Richard was responsible for partnerships and capability at Australia Post following a previous 10 year period successfully running
his own marketing and communications consulting practice.
As a marketing and communications executive with high profile organisations such as Australian Grand Prix Corporation, Melbourne & Olympic Parks Trust and Department Premier & Cabinet, he also brings a strong focus on the three key pillars of business, community and strategy to the board and looks forward to helping grow the reach and brand awareness of Reclink especially with key stakeholders in corporate and government sectors.
On weekends, sport and family are very closely linked for Richard as he cheers on his daughters playing for Old Brighton FC in the VAFA.